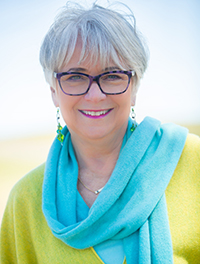 Lisa Scourtas
lscourtas@gmail.com | 617.538.2400
Senior Services Specialist, Coastal Properties Specialist
Prior to working in the real estate industry, in 1991, I started my own business as a commercial printing broker in Boston, Mass. For ten years, as one of merely three woman-only run commercial print brokerage businesses in Boston, MA at this time, I developed and maintained a very successful service-based business. While serving the top advertising agencies, marketing firms, and Massachusetts-based Fortune 500 companies, I honed my strong organizational skills and quest for market knowledge.
In 2006, as a single mom with two small children, I decided that real estate sales would easily translate well from my previous service-based business and would provide the flexibility of schedule, while remaining local. My love for gardening, cooking, home renovation, and design projects also offer opportunities for me to expand and share my passions with my clientele, while providing the creative thought and critical eye sometimes needed to guide home buyers and sellers.
Consistently earning Tops in Sales and Tops in Listings, I provide outstanding service and expert guidance to my home seller and buyer clients. I especially adore working with senior clients! I am empathetic to their needs and understand their expectations; with patience and kindness I have guided many through difficult transitions.
Flood issues and flood insurance costs are a major factor in determining home values in our sea coast area. In my home town of Nahant, Mass, I am an advising member on the Flood Committee, a group that has effectively redrawn FEMA flood maps, and relieved many property owners of either some or all of their huge insurance costs.
With strong commitment and care for my community, I maintain leadership positions with my local Woman's Club, Garden Club, the Swampscott "No Place for Hate" anti-bullying organization, and also have active involvement as a member of the Social Committee for the Nahant Dory Club - one of our nation's oldest boating clubs. An avid reader, I am the leader of the Nahant Bibliobabes bookgroup, and also a member of a Swampscott and Marblehead-based bookgroup.
Distinctly known for my integrity, work ethic, strong communication skills, and working with compassion and care, I provide the expertise you need for making this important selling or buying transition!
Always positive, and always informed of all peripheral aspects of the real estate industry, I am the one to make it happen for you!